In terms of what's on the actual comic book page (and not who's working in the actual comic book office), DC Comics had a terrific 2017. The earned respect and praise of DC Rebirth carried through much of a year that saw the best event in superhero comics (Metal) and easily the year's most respected "superhero" title in Mister Miracle.
Simply put, there are a number of worthy options for a top 5 DC Comics of the year list, and it's a testament to the continued success of the line. Marvel may play the numbers game well enough to stave off financial ruin, but ask any Wednesday warrior who's winning the Big 2 battle right now, and it's DC.
Below you'll find my favorite DC Comics of 2017. Each of these series continues into 2018, meaning there's still time to add it to your pull list.
In most cases, you can find DC Rebirth or Young Animal trades also available on Hoopla. I highly recommend giving the service a look if you're interested in catching up on any of the select titles.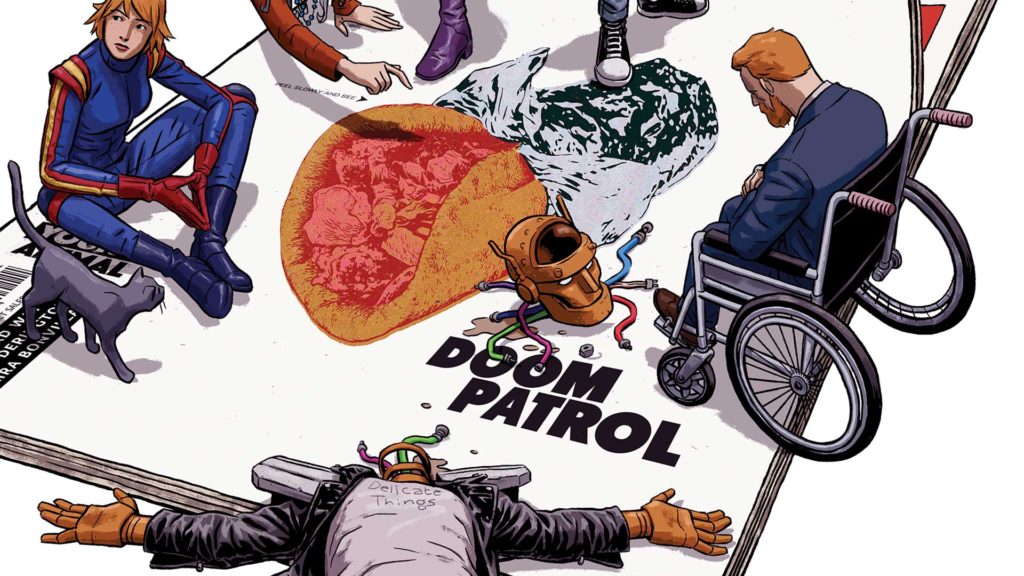 There isn't a single Young Animal title that isn't at least interesting (you'll find plenty of fans upset this slot didn't go to Shade, The Changing Girl), but it's so easy to imagine a parallel universe where Doom Patrol went horribly wrong. After all, a famous rock star trying to capture the idiosyncrasies and madcap vision of Grant Morrison on DC's weirdest team? This could have gotten ugly quickly.
Support For Comic Book Herald:
Comic Book Herald is reader-supported. When you buy through links on our site, we may earn a qualifying affiliate commission.
Comic Book Herald's reading orders and guides are also made possible by reader support on Patreon, and generous reader donations.
Any size contribution will help keep CBH alive and full of new comics guides and content. Support CBH on Patreon for exclusive rewards, or Donate here! Thank you for reading!
Instead, Doom Patrol is endlessly entertaining, and it's first arc contains the best running gag in perhaps a decade of comics ("What's Up With Niles Caulder"). I'm deliriously excited for the Doom Patrol / Justice League crossover "Milk Wars" in early 2018, and you can too!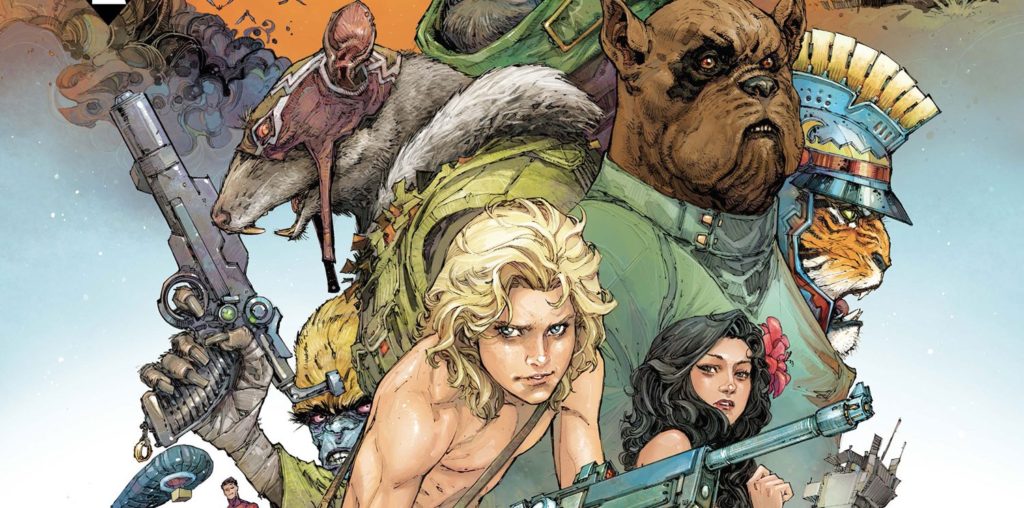 I've loved every minute of DC's Kamandi Challenge, and honestly, prior to this I hadn't read a page of Jack Kirby's Kamandi, the Last Boy on Earth in my life.
To celebrate what would have been the King's 100th birthday, DC announced a twelve issue limited series, with a variety of renowned creators taking the "Kamandi Challenge." Essentially each creative team writes a Kamandi story, then leaves an impossible cliffhanger for the next creative team to try and solve. It's a really fun process and look inside the craft of excellent writers and artists like Neal Adams, Walt Simonson, and Marguerite Bennett (among many others).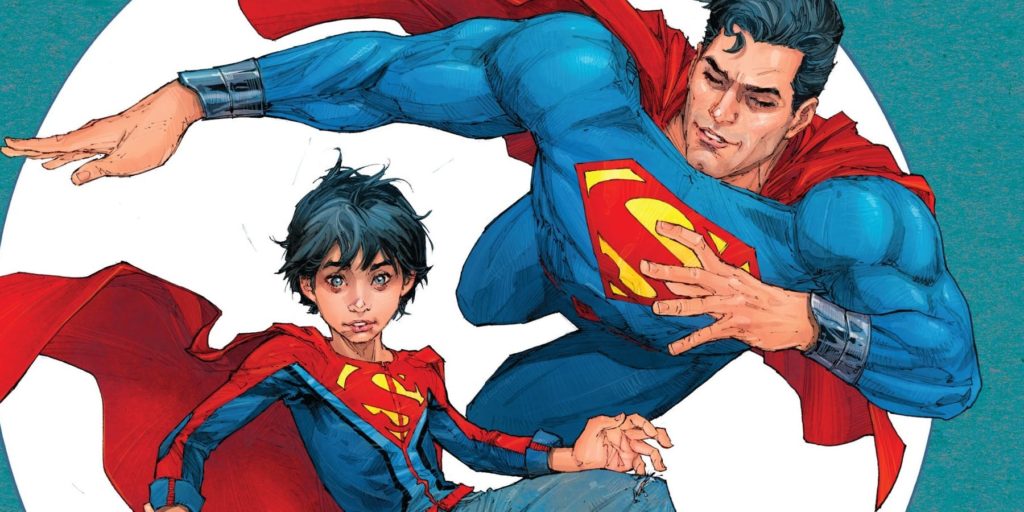 It would seem like a no-brainer to include Superman on a year-end DC Comics list, but it's actually been a long time coming since the Man of Steel could reasonably be placed among the DC Universe's best. The reintroduction of Superman's family with DC Rebirth has immensely helped the character, and Clark, Lois, and son Jon form one of the most compelling families in comics.
Likewise, Superman has finally been restored to one of the titles in the driver's seat of the DC Universe, with stories like "Superman: Reborn" driving the entire DCU straight to Doomsday Clock.
Superhero comics are so chalk full of events now (thanks Marvel!) you'd be forgiven if yet another escaped your interest. In the case of Dark Nights: Metal, you'd be missing out on the best Crisis-level event of the decade. The New 52 Batman creative team of Scott Snyder and Greg Capullo is back together for their most cosmic, adrenaline-infused Batman story yet, a Bat-centric event with the entire multiverse at stake.
Perhaps the best aspect of Metal is that it's a tightly crafted story with only limited tie-ins. Better, most of the tie-ins are one-shots unique to the story, and don't interrupt previous ongoings. The titles that are interrupted for Metal flow organically, and only for a single issue at a time.
I'm not exaggerating when I say Metal is the most passionate I've been about a comic book series since Secret Wars (2015). This isn't quite that good (yet) but I'm filled with joy every time a new issue hits the stands.
This is intentional hyperbole: Tom King is fast reaching Alan Moore status. King brings a level of sophistication and brilliance to each and every comic book series he writes that is typically unheard of in comics. Through works such as Vision, Sheriff of Babylon, and Omega Men, King has established himself as a can't miss comic book author.
Even though King is writing DC's Batman (a series that has reached new highs toward the close of 2017), it's his twelve issue limited series, Mister Miracle, with artist Mitch Gerads that is defying all expectations of what a superhero comic book can and should be. Mister Miracle is the kind of comic that makes you want to read, make, and talk about comics in a crazed rush of ambition to make everything this damn good.
Mister Miracle won't be for every reader. It's a strange book, without any sort of traditional superhero structure, and I'd argue a love of Jack Kirby's New Gods is largely essential for enjoyment. Nonetheless, this isn't just my favorite DC comic of 2017, it's my pick for comic of the year.
Honorable Mentions
Doomsday Clock
Batman White Knight
Deathstroke
Bug!
The Wildstorm
What do you think? What DC Comics deserve to be included among the year's best? Do what feels right to you in the comments.