Welcome to Comic Book Herald's countdown of the best comic books of the decade! Throughout the remainder of 2019, Dave and John will be picking the best 70 books of the 2010's, and writing a few thoughts on their picks.
As you'd expect, many of these will come from Comic Book Herald's 500 best comics of all time, of course editing for those that have been released in the past 10 years. The list will inevitably leave out plenty of very exciting comics, so let us know what would make it onto your list in the comments!
Previously: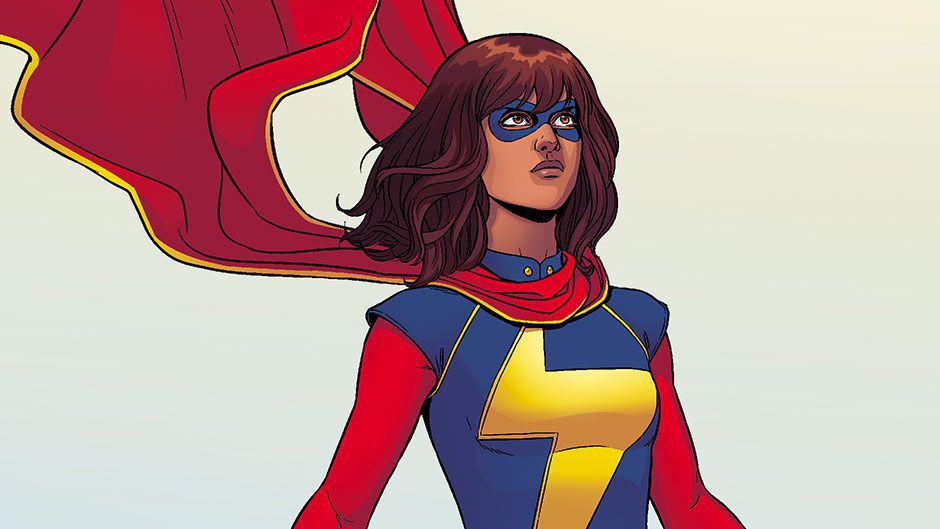 50) Ms Marvel by G. Willow Wilson and Adrian Alphona
John Galati: Ms Marvel is exactly the kind of book that the comic industry needed for this decade: something tailored to bring in new readers. It wasn't just Kamala Khan felt young and actually excited to be a superhero (though man, did those ever feel great!) It was that the book itself was new, unfettered by decades of continuity that can be off-putting and completely without style or historical style expectations. It's no wonder that Ms. Marvel became such an icon for a brand new audience of younger readers, many of them women, of color, and/or LGBTQ+.
Support For Comic Book Herald:
Comic Book Herald is reader-supported. When you buy through links on our site, we may earn a qualifying affiliate commission.
Comic Book Herald's reading orders and guides are also made possible by reader support on Patreon, and generous reader donations.
Any size contribution will help keep CBH alive and full of new comics guides and content. Support CBH on Patreon for exclusive rewards, or Donate here! Thank you for reading!
by Ryan O'Sullivan and Andrea Mutti
I don't think any single style of writing captured me as wholeheartedly as Ryan O'Sullivan's take on unrestrained literary ego in the form of our humble narrator, Henry Henry. Ethically abhorrent, unbearably arrogant, and one of the absolute most compelling narrators in the medium this entire decade. Henry's monologues are brilliant, infuriating, and inventively delivered, and like caffeine injected straight into my English major veins.
All of that glorious pretension is set against a backdrop of muses and fantasy fearscape, with Andrea Mutti sculpting a realm straight out of The Dreaming or perhaps Lucifer. Much ado was made this decade about the end of Vertigo, but it's not too hard to see the why of their collapse when you see Vault comics like this leaping over the old guard with ease.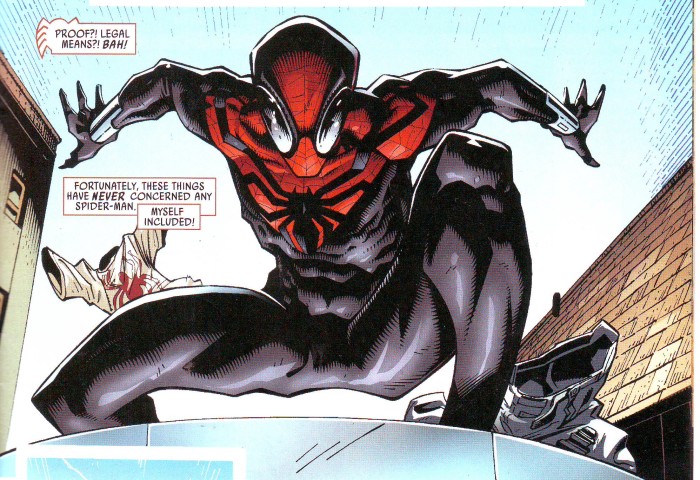 There are almost too many examples to count, but Superior Spider-Man is an incredible lesson in proving raging fans wrong. The "end" of Peter Parker and Amazing Spider-Man at the hands of Otto Octavius was met with pearl-clutching and boorish damnation, only to find out that creators Dan Slott and Ryan Stegman had thirty-plus issues of incredible Spider-Man storytelling that celebrated the legacy while carving out something new. And with a legacy that runs back to 1963, we should all be open to new.
Superior is funny, charming and creative, imagining a New York where the former Doctor Octopus shares a body and (for a time) mind with Spider-Man. When I think of the Dan Slott era – which spans a decade itself – it's Superior Spider-Man that brings the biggest smile to my face. It reigns superior among Spider-Men stories from the 2010's!
John Galati: Writing good, effective satire is hard. "Hard" because the creative team must first know every intimate detail about the subject at hand, and then — for the humor to work — they must convince their audience they don't.
To me, Nick Spencer was the author of Bedlem (#32 on this list), a book of incredible violence and even more unsettling questions. So I had no idea that he was capable of combining high-brow genre-savvy humor with the tight, gritty plotting of dramatic crime books. That he could hold it all together with fantastic lowbrow slapstick was even more of a shock!
Steve Lieber captures those three competing influences and makes them feel balanced on the same page. In part, it's because Lieber just seems to "get" the visual language of a Spider-Man action scene, and in part, because Lieber picked up a few tricks from David Aja's Hawkeye work, adapting those infographics style treatments and putting a brand new "funny book" take on them. What I'm saying is: these two creators had to be incredibly smart to make villains this dumb.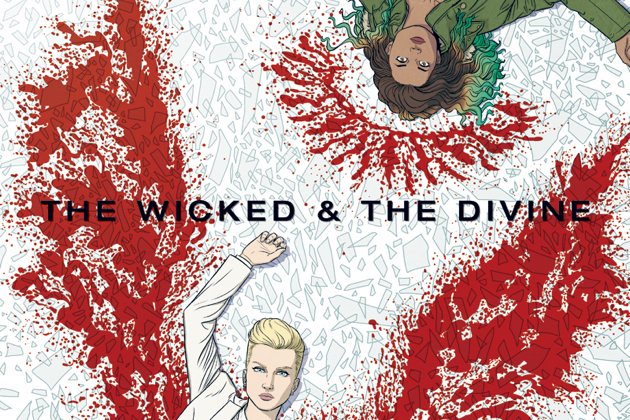 46) Wicked + Divine by Kieron Gillen & Jamie Mckelvie
The powerhouse creative team of Gillen, McKelvie and Matthew Wilson evoke the thrill of a perfect pop concert better than the comics medium should dare, infusing pop stars with literal godhood and mystery at every turn. There's something remarkable about the timing of Wicked + Divine, as the music industry is more and more overwhelmed by poptimism and the fall of idols like Prince. Wic+Div captures this zeitgeist beautifully, assuring just about one out of every ten readers will find their new favorite comic book right here.
John Galati: Habibi is a modern-day, Middle Eastern fairytale and masterpiece. Where Clowes, Drnaso, Satrapi, and most other "intelligent comics" like to insist on clean austerity in their artwork, Thompson goes in a completely different direction, treating his readers to a comic that is part illuminated holy book, part Will Eisner classic. Thompson uses this style to great effect, telling a tale that's set in the idea of the Middle East. The conceptual place of story, somehow home to timeless mysteries like djinn and the burning angels of the old testament, right alongside the industrial world of trash, harsh economics, and terrible fear. All of which is seen through the lifetimes of two-child slaves,  Dodola and Zam, who we watch grow together and drift apart during, and try to make lives in a magical world full of magic and sorrow.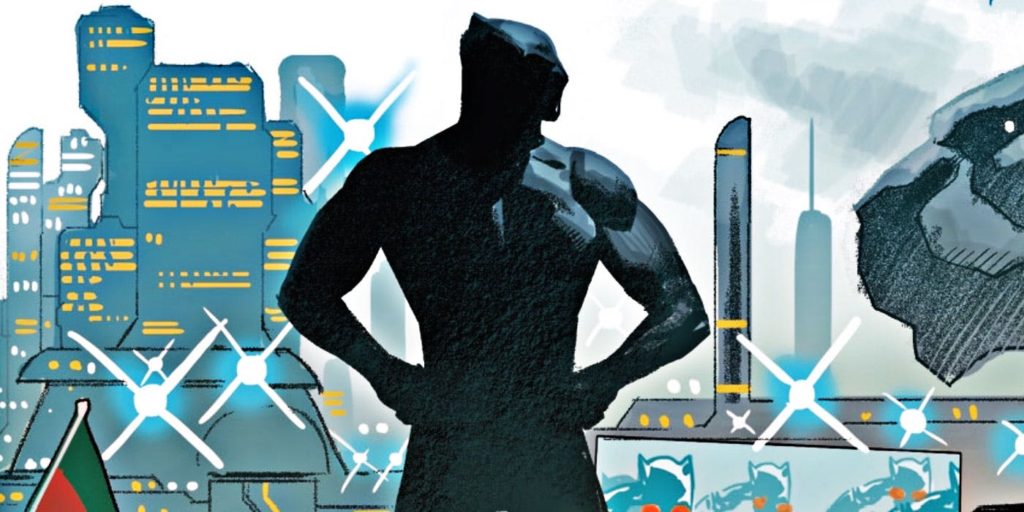 There's a non-zero chance that I am the world's staunchest defender of Coates' earliest work on Black Panther. I've celebrated the series more or less since launch, even as the pacing and pontificating lost a hostful of readers. The coolest thing is that since those early days, Coates has gotten even better as a storyteller and collaborator in the medium of comics, through both the "Interstellar Empire of Wakanda" and Captain America.
Of course, I didn't gather us all here just to pat myself on the back (ok, fine, that's 98% of Comic Book Herald). Instead, I want to celebrate the fact that this Black Panther has been a top Marvel book since 2016, and has carried that potential into the far reaches of space. It's the decades' seminal take on the Wakandan king, but it's also a comic book about power, government and society. Wakanda forever, baby.
43) Seconds by Bryan Lee O'Malley
John Galati: Following up a blockbuster hit is practically impossible. The landfills are choked with the undecaying shame of Matrix sequel discs, New Coke cans, and Kevin Smith's comic writing career. But, like one of his protagonists, Bryan Lee O'Malley has beaten the odds with Seconds. Like his smash-hit Scott Pilgrim series, Seconds is all about our internal struggles and the world of magical-realism that youth gives to those problems. And also like Pilgrim, the book is rendered in a jubilant style that's part-manga, part-cartooning. Where Seconds differs, where it's matured, is how it frames the life of main character Chef Katie Clay, trapping her in a prison she's built herself out of bits of ancient mythology and Groundhog's Day. It's still the fun work you might expect from O'Malley, but older now and a little deeper.
42) The Fade Out by Ed Brubaker and Sean Phillips
John Galati: I want to let you in on a conspiracy: The Fade Out is secretly the biggest change to hit Brubaker and Phillips' relationship since Sleeper. Oh sure, The Fade Out attempts to pass as the normal, everyday, Eisner award-winning noir story from these two. But looks closer. The book is real.
The Fade Out is a true crime book that only dabbles in fiction. It's a faithful reconstruction of post-war Hollywood and uses the reality of this place and time (and some of its real events), then drops a murder mystery that turns the facts into a Tinseltown tabloid. In fact, if I have one criticism about the book, it's that I was vastly more interested in the characters and the world than I was in that mystery.
Canadian art-magician Karl Kerschl has turned heads again this decade with stunning work on Image Comics' Isola, but it's his webseries turned "comic strip" length series of collection in The Abominable Charles Christopher that lingers. In the grand tradition of Calvin & Hobbes or Peanuts, Kerschl finds new and inventive ways to evoke charm, wonder, humor and pathos into the three panel grid.
The titular "Abominable" is a childlike sponge in a mystical animal world full of comedic and heartbreaking human problems. The work is somehow all ages and mysteriously adult, and one of the more impressive feats in doing more with less on the page that you'll see in comics this decade.
Next: #40 to #31