Thirty new comic book series and graphic novels that I consumed and ranked this past month. As always, the rankings on my "Best Comics of All Time" list are predominately comics I liked. Except for Wanted, which is still last, and still stinks.
Note that Patreon supporters get first dibs at recommended comics for me to read and rank.
Below you'll find all the new additions to the best of list so far this year. Starting from the bottom of the list and working our way up to the greats:
THE LOWER LEVELS —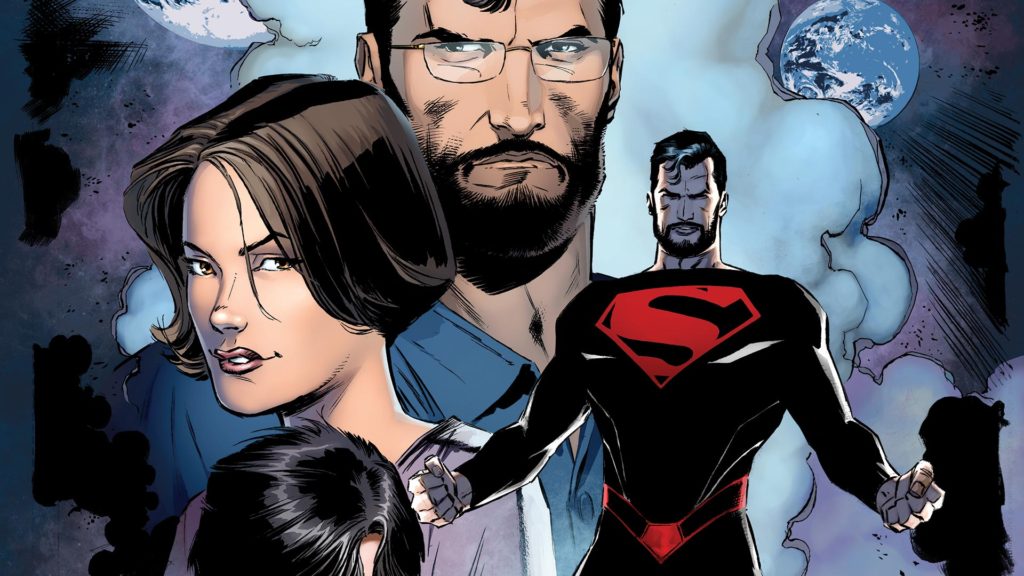 Black Lightning Year One was a major disappointment for me. I had hoped to get more into the character ahead of his CW TV debut, but Year One is very by-the-numbers. There are some good larger DC Universe connections involving Superman and (surprisingly) the Al Ghuls, but Black Lightning otherwise still feels like a character in need of the right fresh creative team.
World of Wakanda is one of Marvel's biggest missed opportunities of the last year. The opening five issues penned by author Roxanne Gay are a mixed bag of interesting on-the-ground Wakandan perspective, but issue #6 (written by Rembert Browne) showcases what the series should have been. A collection of one-and-done, or select minis throughout the larger world of Wakanda would have been 1) fun to read and 2) one of the most valuable assets in comic book stores following the remarkable success of Black Panther in the MCU! Instead, the short-term thinking of Marvel and a cancellation leave this one volume of stories behind.
Support For Comic Book Herald:
Comic Book Herald is reader-supported. When you buy through links on our site, we may earn a qualifying affiliate commission.
Comic Book Herald's reading orders and guides are also made possible by reader support on Patreon, and generous reader donations.
Any size contribution will help keep CBH alive and full of new comics guides and content. Support CBH on Patreon for exclusive rewards, or Donate here! Thank you for reading!
Black Panther's Doomwar is an oddity in the Marvel landscape, on the heels of Reginald Hudlin's strong work on Black Panther throughout the mid-2000's. Theoritically, Doomwar is the big event all of Hudlin's work has been building towards, but it's presented by a new creative team, and everything just feels slightly off. There are interesting political ideas throughout, particularly in the Wakandan people's adoption of hostile nationalism, but all in all Doomwar has the unfortunate end status of an average Black Panther, Doctor Doom, and Storm comic.
Lois and Clark is a generally favorable read, most notable for effectively setting the stage for the Peter Tomasi and Patrick Gleason run on Rebirth Superman.
We Can Never Go Home gets off to a hot start, but peters out aggressively. I've been enjoying the heck out of Black Mask Studios comics lately (you'll see a bundle on this list), and We Can Never Go Home was likely the biggest disappointment.
Oh Punisher Max. The beloved MAX line ode to violence and gore by Garth Ennis and Darick Roberson became increasingly uninteresting as it progressed. I know a lot of Punisher fans love these comics, but I definitely missed my window. "Born" and the opening arc with Micro were interesting Punisher stories, but by the time "Kitchen Irish" rolled around, I found myself wanting to read just about anything else. It would take a hell of a sell to get me to continue with the series any time soon.
Francesco Francavilla's art carries this oddity of a series, with a dethroned T'Challa filling in for Matt Murdock as the protector of Hell's Kitchen.
Both Klaus and Ether land between the Kamandi Challenge and Snotgirl.
Another Black Mask special, There's Nothing There features great character work mired in a predominately unfocused horror plot. There's not enough big picture development to keep me on my toes for volume two, but these characters are a good hang.
Black AF is delightfully fun, with the infectious enthusiasm of Kwanza Osajyefo's first public "Black" universe superhero.
Nick Fury is elevated to an above average Marvel series on the back of Aco's eye-popping layouts and Rachelle Rosenberg's captivating colors. The series of largely one-and-done spy stories isn't a masterpiece, but it's always nice to see a comic this accessible yet innovative.
GOOD STUFF —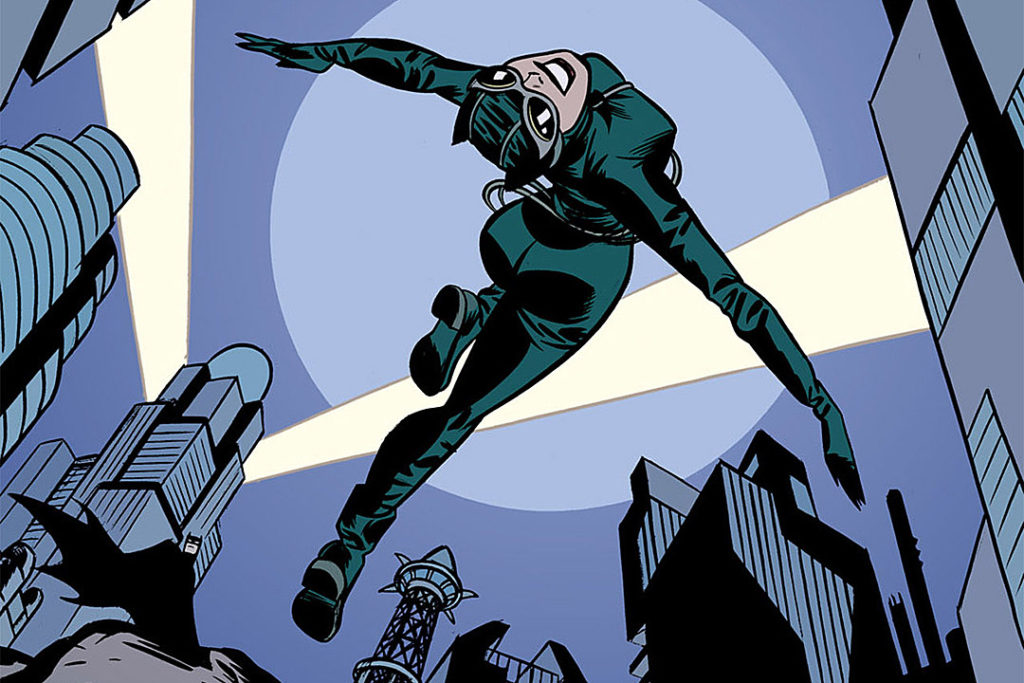 A couple very good comics drop here ahead of Deadpool MAX: Nut Job.
Kim & Kim from Magdalene Vissagio and Eva Cabrera is colorful, bright, and full of bounty-hunting ass-whoopin' life. There's no doubt in my mind this comic will only rise in the ranks as more is created.
Bug! is a deliciously weird fourth world adventure from the family Allred. The insanity spirals off the rails about midway through the narrative and never really finds its way back, but still a must-read for fourth world fans.
Quantum Teens Are Go slides in between Trillium and the Legend of Wonder Woman, with one of the better teen dramadies I've read in a while.
Black from Black Mask Studios is an all-time great concept and an excellent world-building beginning from writer Kwanza Osajyefo.
I dropped Valiant's "Secret Weapons" right below Catwoman. The five issue debut actually stands as my favorite Valiant series to date. There's a fair amount of Harbinger history sprinkled throughout, but honestly if you enter with an awareness that there are X-Men like powered humans running around the Valiant U, this series is fairly new reader friendly.
In the process of ranking Catwoman Vol. 1 (approximately the first thirteen issues of the ongoing, as well as the graphic novel from Darwyn Cooke), I dropped Batman/The Flash: The Button below more substantial ongoings like Descender, Deadly Class, and Queen & Country. That Reverse-Flash vs. Batman showdown apparently had me way too amped up to rank properly.
The series slots in between Justice League International and Kevin Smith's work reviving Oliver Queen in Green Arrow: Quiver. Yet another series that will likely benefit from more reading!
HOLY GUACAMOLE —
Donny Cates is all the rage these days (Doctor Strange, Thanos, Redneck), and after reading God Country it's not hard to see why.
Hudlin's run on Black Panther has gone oddly overlooked in the Black Panther cinematic hype. The mid-2000's Panther is one era I hadn't paid as much attention to, either, and frankly that was a mistake. While Priest and Coates build worlds in Wakanda that demand attention, Hudlin's work developing T'Challa and Ororo as well as Queen Shuri is some all time great work on the title.
The Coates era of Black Panther offers an incredibly rereadable superhero comic. While very different themetically, the level of complexity and craft involved puts it in the conversation with Grant Morrison's work writing Batman & Robin.
The high ranking 4 Kids Walk Into a Bank bumped Sex Criminals out of its honorary lifetime achievement ranking at #69 on the list. As a result, I had to determine one comic book to bump below Sex Criminals, ultimately netting out on the Geoff Johns era of Green Lantern. As much as I loved this run getting into the DC Universe, there's a nostalgia factor that glosses over some of the more hamfisted elements of the series.
My favorite read of this round of 30 comics was – as usual – extremely difficult to place. Here's the important part, though – I scrolled right up inside my top 50 favorite comics ever without blinking. That's how much I loved reading 4 Kids Walk Into a Bank. Just such a beautiful, funny, heartfelt comic, with innovative layout and design.
Ultimately, I dropped the limited series from Black Mask between two great Marvel series, Vision and Alias (aka Jessica Jones).