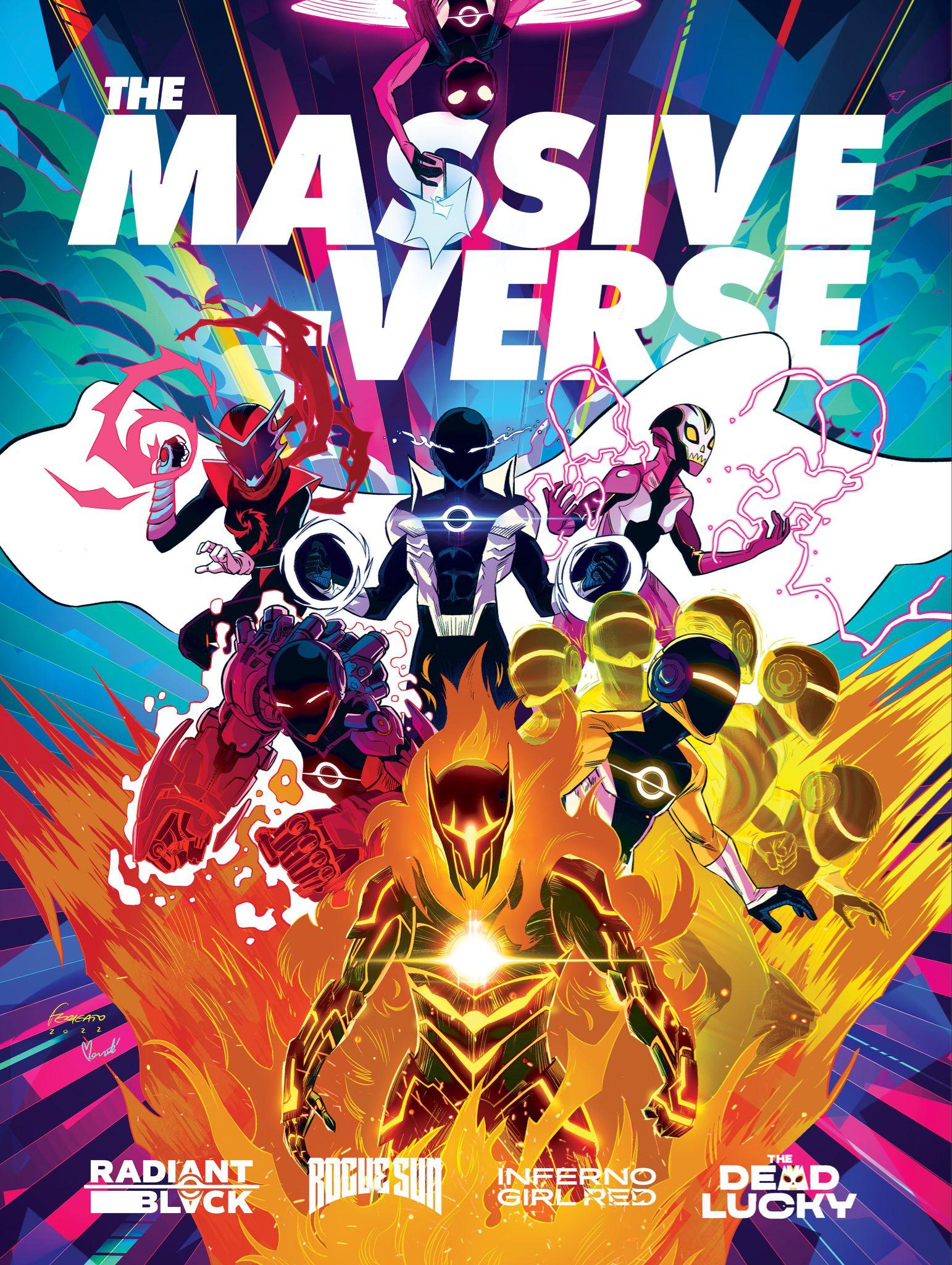 I was in a weird place with superhero comics. After about 10 years of reading them I found myself more frequently going through dry spells. Before I was a Wednesday Warrior, reading comics as soon as they came out each week, but now I would go months without picking one up. I'd still read through 100s of issues a year between these dry spells but I was just consuming the stories, not really connecting with them. The funny part is that I didn't even realize this until a recent Sunday morning.
The day before, my wife and I had stopped by the local Half Price Books, which definitely has more than just books based on my wife's haul of $1 vinyls. We were very happy with the Barry Manilow Greatest Hits find. I personally had found my way to the comics section and found copies of the first volumes of Radiant Black and Radiant Red. I had heard of Radiant Black; if you're reading this there's no doubt that you've seen the hype surrounding the book. I feel like I heard "Invincible meets Power Rangers!" more times than I can count. Plus a good friend, hey Denham, had spoken highly of it.
Power Rangers is something I am supposed to love. I'm the perfect age for it to have been a hit for me as a kid but for whatever reason it completely missed me. Let's just say I have more of a fondness for Toei Spider-Man than any of his Tokusatsu counterparts. Despite that I picked up Radiant Black and Radiant Red. The next morning I was so glad I did.
The thing I love about the Massive-Verse aren't just the neon colored costumes that are dripping with coolness, even though that helps: it's the characters. Behind each mask, each catchphrase, and each energy blast there's a person. The people that make up the Massive-Verse feel like real people with complete lives before any powers get involved. They feel like me and the people I love. The blend of grounded human stories with larger than life sci-fi fantasy finds a balance that is just sublime. Radiant Red in particular is where I rediscovered that spark that made me fall in love with comics all those years ago. I hope you find that spark when you read them too.
[Read more…] about Massive-Verse Comics Reading Order: From Radiant Black to Rogue Sun & Beyond!