The success of Agents of SHIELD season two so far (and so far I would absolutely consider it a success) can be summed up in one word: confidence. I wrote about this after episode one, but this is an Agents of SHIELD that knows what it wants to be. We're done wandering aimlessly in a luxury airliner looking for freaks of the week. Agents of SHIELD is the now defunct peace-keeping force tasked with protecting a world that hates and fears them (more on that in 5 things I want to see), and ending the threat of HYDRA. Episode 2 continues right where we left off in episode 1, with Director Coulson and crew leading the hunt for Crusher Creel (the Absorbing Man) and the obelisk in his possession.
Agents of SHIELD Episode Two Plot
All in all, episode 2 is satisfying and occasionally thrilling. You have Melinda May chasing after the Absorbing Man on a motorcycle before being denied a kill shot from Director Coulson. This leads to Creel, unable to control the absorbed infection of the obelisk artifact, transferring the consuming death of the mysterious object to a dinner waitress (between Orphan Black, Fargo, and now Agents of SHIELD, I'm positive I would never work in a diner). The hunt for Creel continues as mercenary Lance Hunter is captured and given a tempting offer from Colonel Glenn Talbot in return for giving the military Coulson. Our debonair mercenary naturally plays a counter offer from Coulson, and it allows him to stun the SHIELD crew so he can go after Creel, who killed his friend and partner in episode one.
This all culminates in perhaps the single coolest shot Agents of SHIELD has ever attempted. Lance Hunter lines up in sniping position and takes a shot at Crusher Creel, who is mid conversation with his HYDRA benefactor. Something tips off the nefarious park-faring gentlemen, and Creel turns his head to see the bullet heading his way. The camera beautifully follows the trajectory of Hunter's assassin bullet, racing against Creel's transformation into a human steel shield. The bullet bounces off Creel's now completely absorbed form, leading to Hunter having virtually no chance one on one with Creel (dude's fought Thor; we didn't think this could end well did we?). Fortunately for Lance Hunter, Fitz has remembered a design he invented previously that will disrupt Creel's powers, and Director Coulson appears deus ex machina to take down the Absorbing Man and deliver him to Colonel Talbot as a peace offering.
Wheels Within Wheels
If it wasn't clear, Agents of SHIELD season two is spinning a whole LOT of wheels, and the writers and showrunners are doing it smoothly and effectively. In addition to all that plot, episode 2 also reintroduced Raina, as a third-party plotter attempting to get the Absorbing Man on her side (with an offering of Carbonite… possibly from the also Disney-owned Han Solo's lost tomb?). This is interesting in and of itself – in season one, Raina was one of the few characters on the show who seemed to match the audience's belief in a cosmic powered universe – but it escalates to shrill screaming when her partner in crime is revealed to be Twin Peaks' Agent Cooper (Kyle MacLachlan)!
It's genuinely exciting to see Agents of SHIELD adding characters, depth, and interesting mystery to an overall narrative that continues to build as each episode is released. So far this season the show isn't doing much more than semi-familiar adventure and spy stories, but it's doing adventure and spy stories well and that's a huge improvement. Additional innovations can certainly come later, whether involving the increasingly tragic beautiful mind of Agent Fitz or the alien-infused obsession of Agent Coulson.
Support For Comic Book Herald:
Comic Book Herald is reader-supported. When you buy through links on our site, we may earn a qualifying affiliate commission.
Comic Book Herald's reading orders and guides are also made possible by reader support on Patreon, and generous reader donations.
Any size contribution will help keep CBH alive and full of new comics guides and content. Support CBH on Patreon for exclusive rewards, or Donate here! Thank you for reading!
5 Things I Want to See in Agents of SHIELD Moving Forward
1) A World That Hates and Fears Them
I mentioned this earlier, but Agents of SHIELD has the first opportunity to let us know what the Marvel Universe thinks of the events of Captain America 2: The Winter Soldier. Episode one set the scene with talking head TV discussions, and of course Talbot's PR military campaign hunting down rogue SHIELD agents. So far, though, we don't have a real street level insight into what SHIELD means to the Marvel U. I'd love to see a standalone episode from the perspective of a civilian influenced by SHIELD and what the organization means to them.
2) Powered Villains' Prison
Season one of Agents of SHIELD offered a visit to prison full of high powered criminals, including Coulson's reference to the Griffen, one of the least realistic looking villains in all of comics.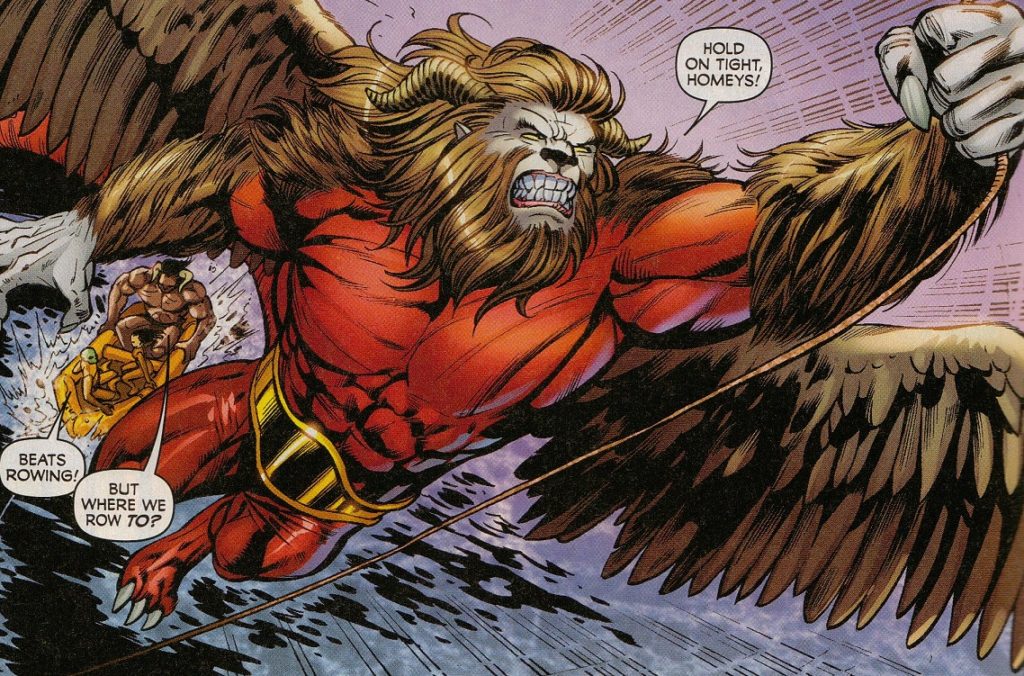 Unfortunately, we never actually saw any of the villains in season one. The capture of the Absorbing Man offers a chance to rectify that as he is moved to a secure holding facility for criminals of his ilk. Likewise, Fitz designing cells for each unique power could be an interesting use of his stunted genius.
3) Answers to the Simmons Mystery
From the looks of episode three's preview, the real Simmons will play a prominent role. This is good. Nonetheless, I still hope the episode will completely reveal why Simmons left, which has been hinted at as some sort of grand mystery several times this season. Agents of SHIELD has a pretty poor track record of identifying interesting mysteries, so please don't hang onto this one for more than another episode.
4) I Fought the Law-Less
I can't be the only one a little shocked at the death of Lucy Lawless at the end of episode one, and her apparent funeral in episode two. Casting the once and future Xena the Warrior Princess in Agents of SHIELD was kind of a big deal, as evidenced by her own promo photos: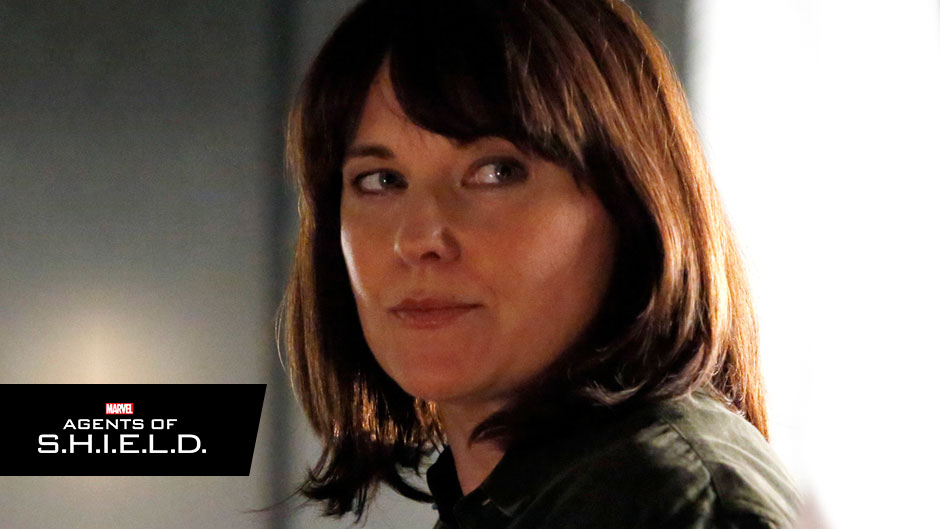 Add to that the fact that Lawless had her arm sawed off in the back of a moving truck to ward off obelisk infection only moments before her untimely death, and Agents of SHIELD really handed it to poor Xena. This has led many to suspect that Lawless will be back in some powered, remarkable return from the grave. On one hand, I like how bold the decision was to take out her character in the first episode. It's a great example of the real, dark ramifications that should be present for Coulson's field agents. On the other hand… a resurrected Lawless would be awesome. I'm rooting against Deathlok being the answer here, just because season one had us up to our eyeballs in cyborg killers, but I'd be on board with an obelisk related return. We still don't totally understand this artifact's powers – seems like they could influence Xena's place among us.
5) Solo Dolo Coulson
If you had told any Marvel fan that an Agents of SHIELD episode in season one would feature an adventure of Nick Fury, and nothing else, they would have smiled until their jaws broke. And although Samuel L. Jackson did show up on multiple occasions to give the show some much needed Fury, an actor like Jackson is more cameo material than feature.
That all changes now that Phil Coulson is the main man wearing the crown. Agents of SHIELD has direct access to the director! Give me some Direct of SHIELD stories that would make Jim Steranko and Dum Dum Dugan proud!
CBH Score: 7.2 out of 10
Strong episode. I'm slightly favoring Gotham in my comic book TV power rankings, but it's a lot closer than I would have thought. AoS season two is off to a much stronger start than the first season, and has a lot of promise moving forward.